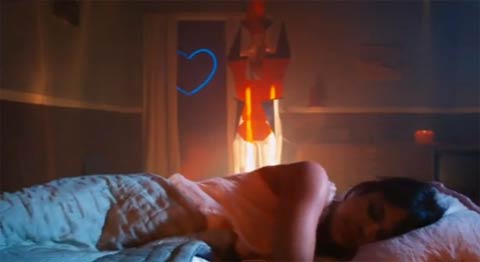 C'est l'été, ton mec ou ta nana s'est barré(e) en vacances sans toi et tu es seul(e) dans un lit trop grand ? T'inquiète, ça arrive à tout le monde, même à Natasha Khan.
Tu fais plus de 2 mètres et t'es content de pouvoir enfin t'étaler ? Ca se fête aussi.
Bat For Lashes – Sleep Alone
You know my darling I can't stand to sleep alone
No sweetheart in the dark to call my own
Extrait de l'album de 2009 Two Suns. Le nouvel album The Haunted Man arrive en septembre. Yeah !
Two Door Cinema Club – Sleep Alone
He sleeps alone
He needs no army where he's headed 'cause he knows
That they're just ghosts
And they can't hurt him
Extrait du 2e album de TWDCC, Beacon, qui sortira le 3 septembre.
The Wankin' Noodles – Tu Dormiras Seule Ce Soir
Tu dormiras seule ce soir
J'espère que tu vas souffrir
Extrait du 1er album sorti en 2012.
Gérald de Palmas – Johnny et Joe
Mon ego & moi, nous somme très fiers
De ne jamais dormir seuls
Extrait du 2e album, Les Lois de la nature, qui date de 1997. Ca ne nous rajeunit pas.
Les Dorothée
C'est que je n'aime pas dormir seul
Je fais le compte et je ne comprends plus
Pourquoi est-ce que tu détestes ma gueule
je perds le fil et puis je ne dors plus
Extrait du 3e album One night stands et romance cheap de 2011.