Fiona Apple – Every Single Night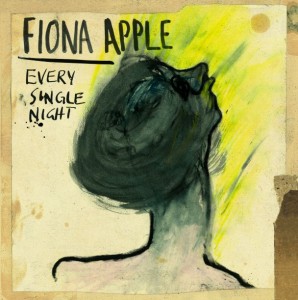 Le nouvel album de Fiona Apple arrive. Il portera un nom improbable comme elle les apprécie, The Idler Wheel Is Wiser Than The Driver Of The Screw, And Whipping Cords Will Serve You More Than Ropes Will Ever Do, et sortira le 19 juin.
Voici le premier single, Every Single Night.
Every single night's alright with my brain
What'd I say to her
What'd I say it to her
What does she think of me
That I'm not what I ought to be
That I'm what I try not to be
It's got to be somebody elese's fault
I can't get caught
If what I am is what I am, cause I does what I does
Then brother, get back, cause my breast's gonna bust open