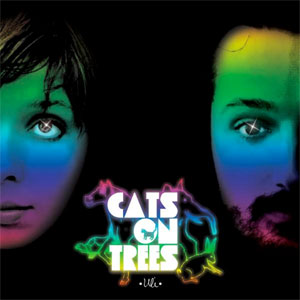 Cats On Trees est un duo de Toulouse, formé en 2007 et composé de la pianiste Nina Goern du groupe Aeria Microcosme et du batteur Yohan Hennequin du groupe My Own Private Alaska.
Cats On Trees a sorti en 2009 un premier album de 7 titres, Uli. « Uli » était le surnom du père de Nina Goern. Sur cet album, on retrouve des compositions en anglais et en allemand et une reprise de Mad Word, la chanson de Tears For Fears dont la version de Gary Jules dans la B.O. de Donnie Darko donnait des frissons.
Leurs chansons rappellent tour à tour Regina Spektor, Tori Amos, Charlotte Martin ou Bat For Lashes : univers féerique, mélodies soignées, forte présence du piano et voix féminine virtuose. Les Inrocks écrivent de leur musique que « ça fait rire les couleurs et danser les écureuils ». Mais, on ne s'emballe pas, amis écureuils, car Uli est un album mélancolique (Kill Your Legs, I Used To Be Someone), voire flippant (Me), et finalement peu dansant, malgré les rythmiques travaillées et présentes.
Plus d'infos sur Cats On Trees