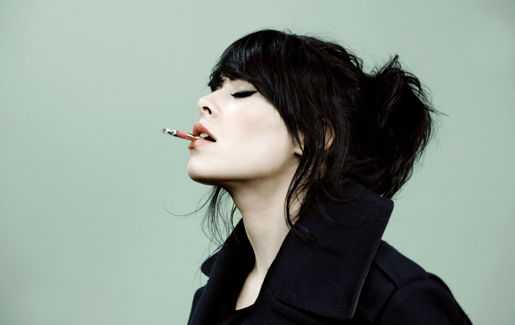 Alex Hepburn a sorti en juin un EP plutôt soul qui lui a valu d'être comparée à Janis Joplin. Sur ce nouveau titre, Stop Fucking Around, elle met sa voix rauque au service du rock. Cette fois-ci, la chanteuse britannique rappelle plutôt Alison Mosshart de The Kills. Tout y est : la musique blues rock, les paroles sexy et l'attitude provoc. On espère qu'il y aura d'autres titres de ce genre sur son futur album.
Stop fucking around! Don't you tease me.
I'm watching you now checking me out.
You're burning out as the temperature's peaking.
En concert
Alex Hepburn était ce soir en première partie d'Alex Clare au Trabendo à Paris. Bon, on se rattrapera la prochaine fois.
Plus d'infos sur Alex Hepburn